10 of the Most Romantic Places on Earth
Thinking of treating your loved one to a romantic getaway, or just fancy celebrating your love on another turf? We've found the top 10 most romantic places for you to do it.
From the old favourite Paris, where you can proclaim your love to one another from a dizzying height on top of the Eiffel Tower, to breathtaking Cairns, where you create lasting memories while you float around the stunning Great Barrier Reef, get ready to be inspired by these sentimental destinations. Some of them may surprise you!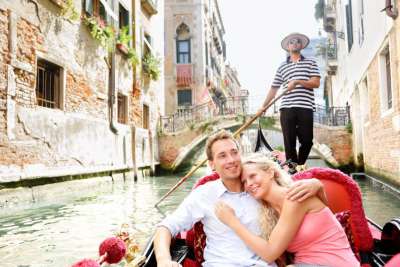 1

Venice

This beautiful city offers a wealth of romantic activities, like wafting along the canals in a gondola, or strolling hand in hand through Gothic lancet arches in the cathedrals. And if you go to Sotoportego dei Preti and touch the stone heart, it's said your love for each other will be eternal.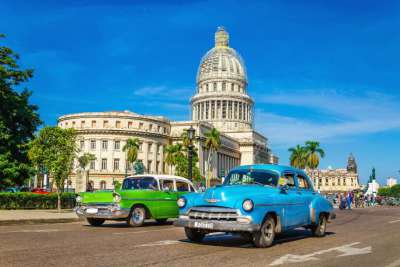 2

Havana

Once you arrive in this vibrant city, it'll be hard to shake the feeling that you've stepped back in time, because you'll be confronted by classic 1950s cars at every turn. Decorated with beautiful Spanish Colonial architecture, the city is home to a melting pot of people who all have one thing in common - a love of music. So you won't have to look far for a salsa band to serenade your sweetheart.
3

Koh Samui

Staying on one of Thailand's largest islands means that you'll never be far from a stunning view. The only downside of this is that you'll face the impossibly tough decision of whether to gaze into the eyes of your loved one or out towards the glistening Gulf of Thailand or lush tropical forests! We feel for you, we really do.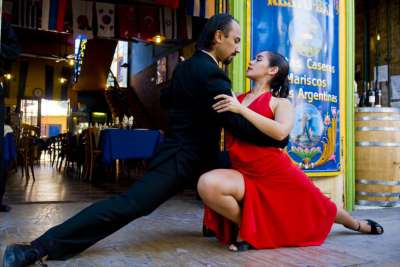 4

Buenos Aires

Bursting with a fascinating history and culture, the city is home to the Teatro Colon Opera House, which boasts some of the best acoustics in the world. Despite its status as a former European colony, the city retains a distinctive Latin vibe, and it's here you can learn one of the most passionate dances of them all - the tango.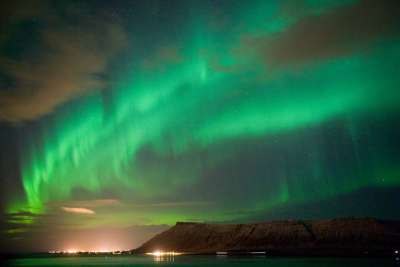 5

Reykjavik

Don't be put off by its almost Arctic location, because this magical city could warm the coldest hearts, and it's brimming with trendy and seductive bars and restaurants. Picture yourself sipping a glass of wine with your other half to a view of the northern lights, or watching the sun set and the stars appear through the steam rising from the Blue Lagoon.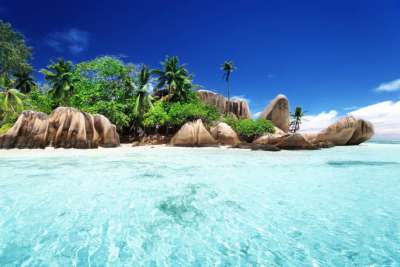 6

Seychelles

Comprised of 115 islands, this archipelago is a popular destination for honeymooners because of its pristine beaches and ultra-luxurious resorts. But there's much more to these islands than their blindingly white beaches. Among other activities you could be getting up to together, there are jungle adventures to be had in UNESCO site, Vallée de Mai Nature Reserve, home to the endemic black parrot, and diving opportunities in the crystal expanse of ocean surrounding the islands.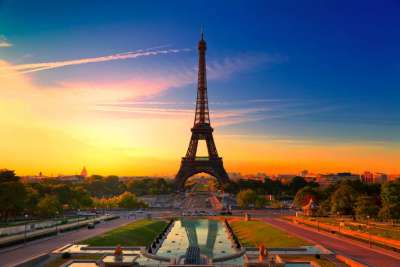 7

Paris

There are so many reasons why Paris is known as one of the most romantic cities in the world. It could be because French is the language of love. Or maybe it's because the Eiffel Tower is one of the most popular places to pop the question. Then again it might be because Parisians tend not to cringe at couples who show affection in public, so you're free to get all schmaltzy with each other wherever you please.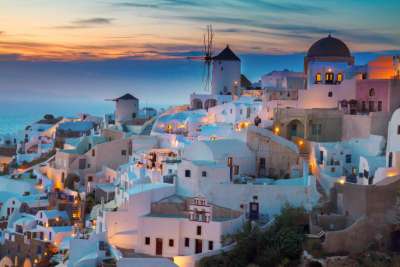 8

Santorini

This volcanic island is easily recognised. It's neat, white-washed buildings perch majestically on top of ragged cliffs, and overlook the black sand that distinguishes its beaches from those of its neighbouring islands. Its also home to the striking Red Beach, a great place to cosy up and admire the unusual beauty of the area.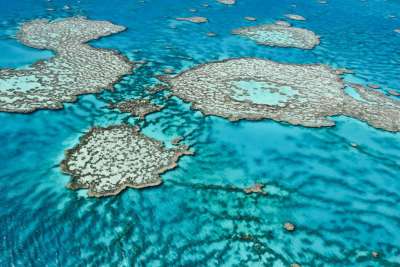 9

Cairns

Known as the gateway to the Barrier Reef, Cairns has one of the seven natural wonders of the world on its doorstep and enjoys a tropical climate. There are lots of adventure activities on offer here. So you could do a tandem bungee jump to views of the rainforest and the reef, or cruise above the treetops on the SkyRail cable, where transparent flooring will allow for mesmerising views!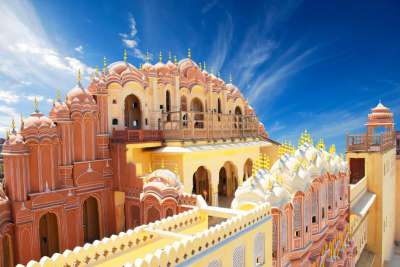 10

Jaipur

The Pink City is as charismatic as it is historic. Its pink buildings create a unique pastel cityscape, and are only upstaged by the presence of historical gems like the honeycomb-like Hawa Mahal Palace and Amber Fort. With a thriving gemstone industry, it's also a great place to buy jewellery. Hint hint!
Most Popular Top 10s