Top 10 Stunning Natural Landscapes in Portugal
Portugal is often thought to be the land of sun, sea and sand but it's far more diverse than that. A swirling mass of sprawling parks, dramatic mountains, powdery white shores and meandering rivers. There's no need to stay beachside your entire holiday.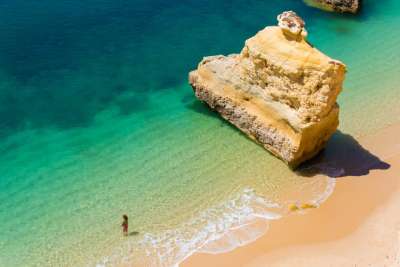 1

Praia de Albandeira Beach

Let's face it - you can't go to Portugal without visiting some of the best sandy shores there are. Praia de Albandeira beach is in the centre of Algarve but is off the tourist radar - but not for its lack of beauty. Dramatic white stone cliffs overlook a tiny, white beach with turquoise waters calling out for a swim. The best things really do come in small packages.
It's a 15-minute drive from the resort of Carvoeiro.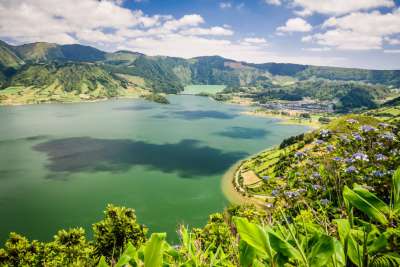 2

The Azores

The Azores are a group of nine volcanic islands scattered across the Atlantic but there aren't any stark, barren landscapes to be found. Each as beautiful as the next, all share lush, verdant land and geological wonders. Soak in São Miguel's thermal springs (and even try a Portuguese speciality cozido that cooks up meat and vegetables in them) or plan a trip to the central cluster of Graciosa, Faial and Pico. They boast sulphur caverns and Portugal's highest mountain, Ponta de Pico.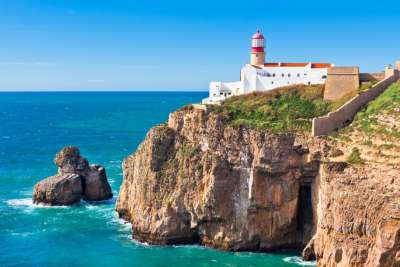 3

Cabo de São Vicente

If you want to feel on top of the world (or Europe, so to speak), a trip to the Cabo de São Vicente in Sagres, the should be on the cards. The dramatic sea-carved cliffs and azure seas aside, you'll be stood on the most south-western point in Europe. With the wind whipping in your hair, a towering lighthouse behind you and a skyline free from human development, it's something you just can't miss. And if you make it for sunset? Out of this world.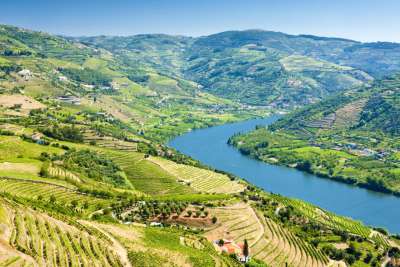 4

Rio Douro Valley

A 200-kilometre journey, the river Douro can take you through breathtaking scenes all the way from the city of Porto to the Spanish border. For those not a fan of boats, a scenic train or car ride provides a bit more freedom without undermining the experience. You'll be able to hop on and off to visit the many wineries along the way, experience a local quintas and take pictures next to rushing dams. Start from Peso da Regua and take in the natural beauty of what is thought to be one of the loveliest river valleys in Portugal. Even if you only spend a day exploring, it's more than worth it.
5

Mondego River

No matter what time of year you decide to visit, you can easily (and happily) kayak along Mondego River. You can start in Penacova or Coimbra and make your way down the gentle stream (with a few rapids to break up the relaxation). Paddle through eucalyptus and pine-trimmed valleys while black kite soar above your head in the summer and ripe grapes dangle from over the river once fall hits.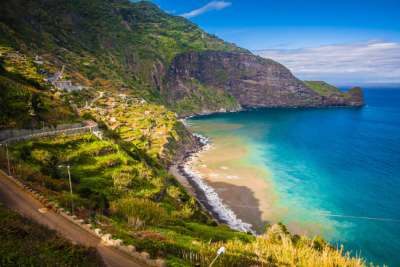 6

Madeira

This little island has long pulled in tourists and locals alike for its tropical vibes and incredible vistas. Traipse along a coastline of sandy beaches, secluded cliff tops and forest-green valleys. Nicknamed the Floating Garden, this technicoloured island is draped in fuchsia, lilac and vibrant orange flowers. From the capital of Funchal to Canico De Baixo, every area outdoes itself in natural beauty.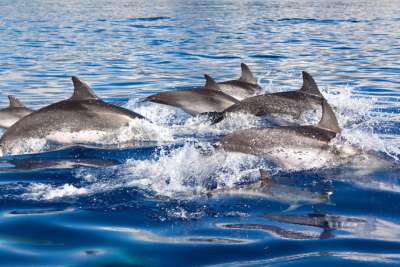 7

Sado Estuary Nature Reserve

Spanning over 57,000 acres, the Sado Estuary in Setubal is home to countless animals and thousands of eye-catching scenes. With around 300 different species of birds, from white storks to flamingos, it's rightly been labelled a Special Protection Area for Birds. Among the many fish are also a resident colony of bottle-nosed dolphins in the River Sado. Spotting these mammals break across the calm waters and exploring hidden corners of the estuary, from the striking landscapes to the beautiful sandy strips of beach, is a day well spent.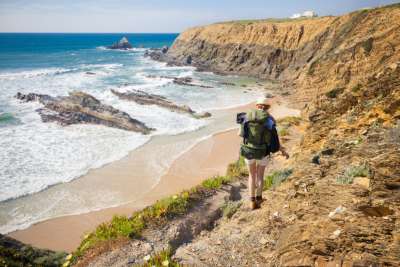 8

Rota Vicentina

This long-distanced footpath spans from Santiago do Cacém in the Alentejo to Cabo de São Vicente in the Algarve - and it's 340 kilometres worth of striking seascapes. Made up of precipitous cliffs, surf-laden beaches and picturesque villages, it's just bouts of fresh air, miles of coastline and charming restaurants to rest your feet and refuel along the way. And if you get too warm? The inviting sea is right there.
You could explore parts of it while on holiday in the Algarve.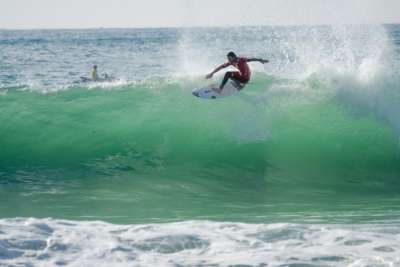 9

Peniche

Portugal is known for its surf, and for good reason. Not all coasts are created the same, however. Just over an hour north of Lisbon, Peniche is where the Atlantic waves will consistently roll in and the exhilarating rush you feel as you ride atop a break never stops. Surfers in the know make a beeline towards these shores as they know it's regarded as one of Europe's best beach breaks. Even if you're not into surfing, it's exciting enough just to watch the tiny specks of surfers glide effortlessly across the waves.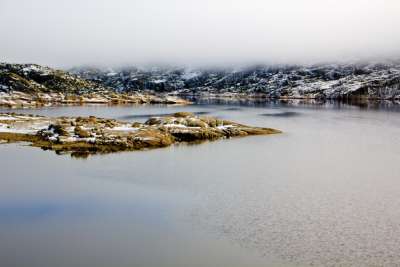 10

Parque Natural da Serra da Estrela

Parque Natural da Serra da Estrela is Portugal's largest protected area, and its meadows, icy lakes and terraced fields, on which shepherds still herd their prized flocks, create an otherworldly atmosphere. Torre, Portugal's highest peak, has snow that lures in avid skiiers and, at all points of the year, outdoor enthusiasts eagerly come to test out the hiking and climbing trails (and the deliciously creamy mountain cheese).
Porto is the nearest major airport.
Most Popular Top 10s