Island-Hopping Adventure Destinations
Everything in the 21st century comes down to time – time spent boiling the kettle, time driving to see a friend, time booking a holiday – and the resounding conclusion is this: we just don't have enough of it.
Luckily the universe can be kind as these island-hopping destinations time-crunch your limited holidays days into oblivion. You can be sunning yourself on sizzling white sandy shores one day or craning your neck at imposing yet elegant architecture the next. Then you can be hiking through verdant tropical jungle, mist clinging to your clothes, just a day or two later.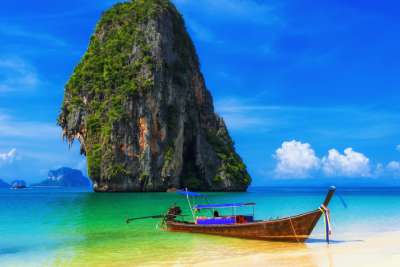 1

Thailand

Thailand has become synonymous with island-hopping, and why wouldn't it when it's so easy to flit from one stunning island to the next? Go west and you'll be face-to-face with the island that shot to fame thanks to The Beach (the book and then, thanks to DiCaprio, the film). On the Andaman coast sits Phuket, one of Thailand's top tourist destinations, and beautiful little Koh Phi Phi, which packs a hardy party punch. Divers rave about Koh Similan's dive sites while forested Koh Lanta pulls in families looking for a quiet island escape. And that's just brushing the surface.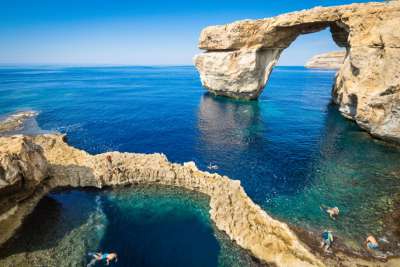 2

Malta

Malta's three main islands Malta, Gozo and Comino seem to sum up Mediterranean life between them. Malta, as the largest, is only 95 square miles so you'll be able to transverse its sun-soaked landscapes. There's 7,000 years of history etched into elegantly crafted buildings, not dissimilar to Italy. Comino's aquamarine lagoons beckon you for a swim while Gozo's rugged landscapes make you want to dust off your walking shoes (and its glistening coastline offers some of the best diving sites in the Mediterranean).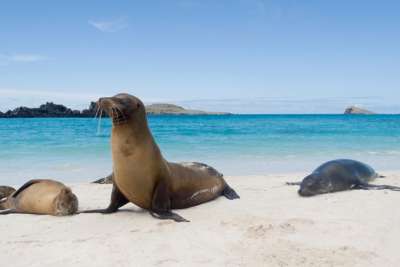 3

Galapagos Islands

The exotic Galapagos Islands are raw nature at its best - it's all about San Cristobal, Isabela, Santa Cruz & Floreana, these few inhabited islands are remote and beautiful in a way you've never experienced. Iguanas bask in sun-dappled shadows and penguins, sea lions and astoundingly large shoals of fish frolic in warm waters. Things like giant tortoise refuges exist, lava tunnels beckon intrepid explorers and untouched tropical jungles span for miles.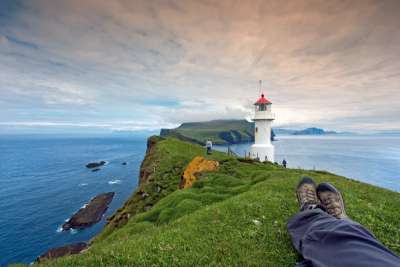 4

Faroe Islands, Denmark

Being ranked as one of the 'world's best islands' by National Geographic Traveler is nothing to sniff at. With 18 islands to its name, adventurers flock to this rugged archipelago to get active. Fish with the locals, brave a dip in icy Atlantic waters on a diving tour or hear your heart pounding in your ears as you scale steep cliffs for more-than-worth-it panoramas. Be prepared for any weather - the islands are known for going through all four seasons in a day! So, book a ferry, charter a boat, hitch a ride from a friendly local fisherman or drive through the Norðoyatunnilin, (a sub-sea tunnel with artistic multi-coloured lights) and get out and explore.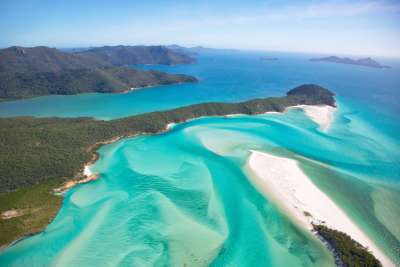 5

Queensland Islands

Australia's Queensland has islands that are an Instagram goldmine. Take a look at Fraser Island and the Whitsundays. The World Heritage-listed Fraser Island is the world's largest sand island but it's not the size that makes it stand out. Zoom past sand cliffs in 4WDs, hike through rainforests, bump into the likes of dingoes and turtles and jump head first into freshwater lakes ringed with gold. If you can't get enough of the water, opt for a sailing trip around the 74 Whitsunday Islands. On the southern end of the Great Barrier Reef, the likes of Hook, Whitsunday and Hamilton islands boast sugar-cube white sands and crystal clear cobalt waters.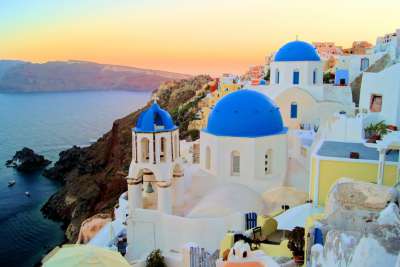 6

Greece

From Mykonos and Santorini to Rhodes and Kos, there's an overwhelming amount of Greek islands to choose from. The easiest in terms of distance and transportation are the Cyclades and Dodecanese islands. The Cyclades possess distinct character - Mykonos pulls in the party goers, the volcanic cluster of Santorini attracts couples and Íos never fails to steal a hippy's heart. With 17 others to hop around, you'll have white-washed buildings, historic old towns and more beaches than you can shake a stick at. The Dodecanese are just as fascinating. Be blown away by the historic findings in Rhodes, surf, cycle and snorkel around Karpathos and sink your toes into Kos' finest beaches.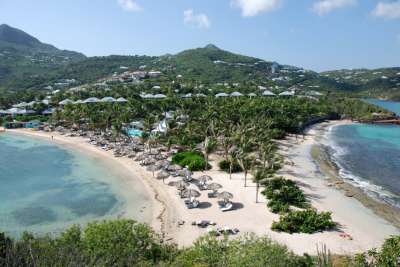 7

Caribbean

When someone mentions the Caribbean, images of impossibly blue waters lapping at silky white sands all blend together. Actually, they each have their own distinct flavour so don't think visiting one means you've experienced this varied paradise. Start your trip off in 33-square-mile St-Maarten - it has great beaches and it's easy to hop on over to the likes of stunning Anguilla, St Barts and Saba. San Juan, Puerto Rico is a great spot to hop over to Culebra and the US Virgin Islands, Guadeloupe is in easy reach of five other island paradises including Marie Galante and incredible St Vincent and the Grenadines have a whopping 32 islands to experience. The list goes on and on!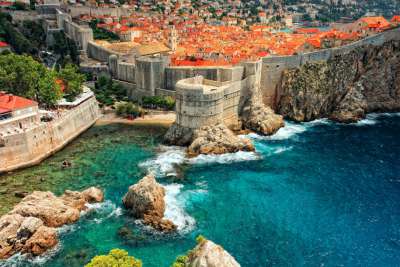 8

Croatia

There are 400 islands scattered across Croatia's coastline and Yacht Week (or more accurately, Yacht Summer) takes full advantage. You don't have to rent out a yacht, however - catamarans and car ferries run daily between the many islands. Start in Krk with a spot on sunbathing and you can experience the likes of Rab, one of the country's greenest islands. Nearby Pag is known as Croatia's answer to Ibiza so there's plenty of beach parties to experience. Journey to Split and you can experience Cannes-like Hvar, the Greek and Roman ruins at Vis and the most photographed beach in all of Croatia, Zlatni Rat, in Brac. Not to be overlooked, the picturesque walled city of Dubrovnik is a gateway to the vineyards in Sipan and Korcula's sandy beaches, a rarity in Croatia.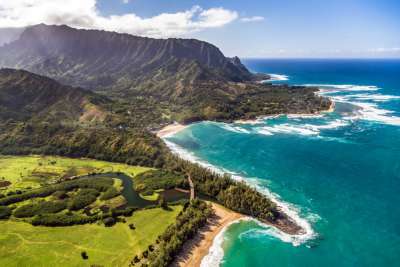 9

Hawaii

Local airlines make frequent flights from one island to another in Hawaii, making it easy to fit in a couple of stops on this incredible island chain. Maui, Kauai, Oahu, and Hawaii (the 'Big Island') will catch your eyes for different reasons. Dramatic landscapes consist of deep canyons and jagged ridgelines and people have taken them on as a personal challenge. Kayak, surf or paddleboard - no matter where you are, it's stunning. You can experience the historic Pearl Harbour, world-class diving, deep-sea fishing and active volcano trekking as well!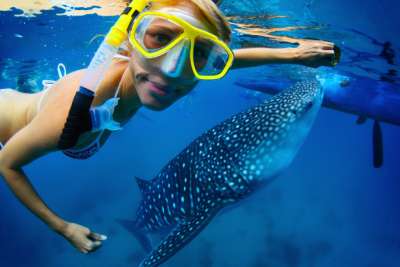 10

Philippines

With 7,107 islands, deciding on where to travel to in the Philippines can be an alarming prospect. If you fly into Manila, the tropical beaches of Boracay and the untouched natural paradise of Palawan are near while Cebu Airport will take you nearer to the treasures of Bohol, Malapascua, Bantanyan and the Camotes Islands. It's not all about drinking cocktails on the beach - there are Chocolate Mountains to be climbed, sea wildlife to be discovered (with friendly whale sharks and thresher sharks being the favourites), and remote islands to experience stripped back life, where you just don't care about the Wi-Fi password (and more than likely there is none).
Most Popular Top 10s