We always love an excuse to talk about food and with this week being National Breakfast Week we just couldn't resist! We're told here in the UK breakfast is the most important meal of the day but just what do the rest of the world eat to get them ready for the day ahead?
Shakshuka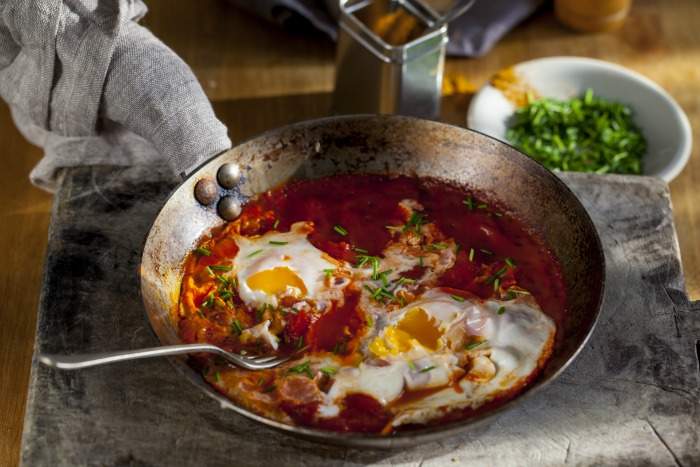 Despite being a dish that originated in North Africa, Israel has taken the spicy shakshuka and claimed it very much as one of their own. Now a national obsession, you can find shakshuka pretty much everywhere. The dish itself is cooked in one pan and consists of a mixture of tomatoes, chilli, peppers and onion generously spiced with cumin and paprika. Eggs are they broken into the simmering tomatoes and then the pan is put into the oven to set the egg whites. Israeli's recommend serving with crumbled feta cheese on top and crusty bread to dip. We love the sound of this one!
Pan Con Tomate

Image © JaulaDeArdilla
In Spain breakfast, or desayuno as they call it, is eaten not once, but twice a day! It may seem excessive but both breakfasts are small and light, and the reasoning behind it makes perfect sense. The first of the two breakfasts is generally consumed quite early and will usually be a small snack eaten to wake up the metabolism. Something like pan con tomate is a popular choice which is just toasted bread topped with ripe tomatoes, extra virgin olive oil and a little salt and fresh pepper. Late morning another light snack like a bocadillo (sandwich) will be eaten to prepare for lunch. Breakfast is kept light and simple as lunch is generally very big in Spain, and usually quite rich too!
Vegemite on Toast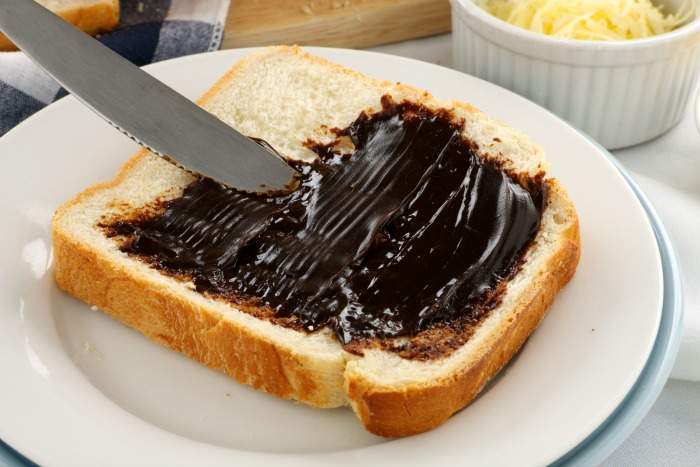 Similar to Marmite (obviously not as good though), Vegemite is one of those things you either love or hate. Although both share a salty, malty and slightly bitter taste, Vegemite seems to be a much bigger deal to Australians than Marmite is to us Brits. They even have a song about it called 'We're Happy Little Vegemites'. It is known in Australia as a food icon and is spread on toast with a layer of margerine in between a favourite breakfast down under.
Nasi Goreng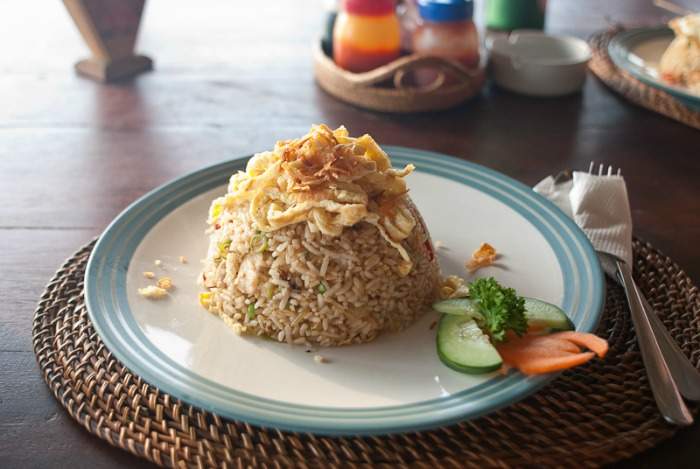 Image © Stacker Follow
The idea of eating fried rice for breakfast may seem a bit bizarre to us over here, but over in Indonesia nasi goreng is not only their national dish, but a firm favourite in Indonesian households. The idea is to use up any leftover rice from the night before and if there's any meat left too, well then that's an added bonus. Flavoured with plenty of freshly ground spices, nasi goreng is sometimes served with extras of crispy onions, fried egg and prawn crackers on the side. Served everywhere in Indonesia, this breakfast certainly does set you up for the day!
Croissant & Coffee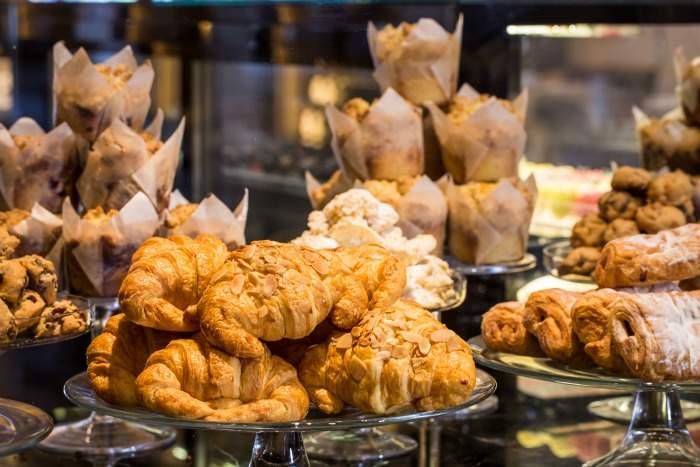 French cuisine is known to be extremely rich. Lots of cheeses, cream, great cuts of meat and often with plenty of wine thrown in, it's no wonder the French have opted for some slightly lighter breakfast options! Meat is not often eaten at breakfast in France. The most popular breakfast choice tends to be fresh pastries, such as croissants served with a coffee. Usually two per person are eaten and are either consumed plain, with jam or dipped in coffee – but never with butter. The French believe that addding butter just makes this breakfast far too heavy and calorific.
Changua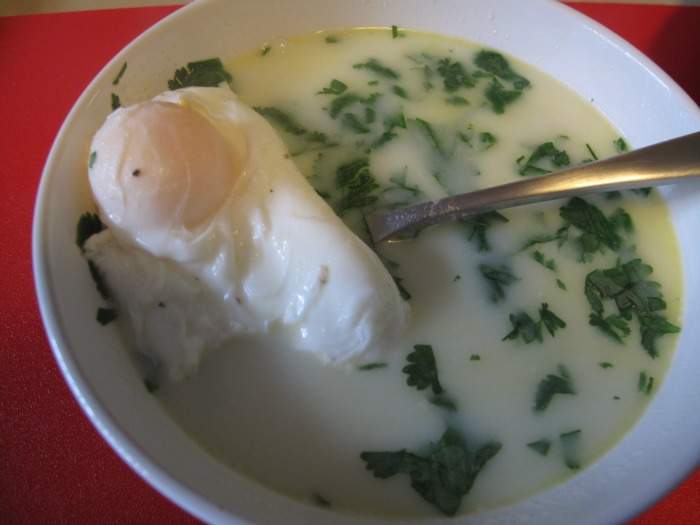 Image © manuela y daniel
Believed to cure hangovers, changua is a popular breakfast choice across Colombia, especially in Bogota. It may not sound (or look) like the most appetising dish in the world, but Colombians absolutely love it. Essentially changua is a milk and egg soup – not many ingredients are required to make it. Milk, spring onions, some fresh coriander, eggs and some salt and pepper is all you need. Everything is cooked together apart from the eggs which are poached separately and then added into the soup at the end. Sounds interesting right?
American Pancakes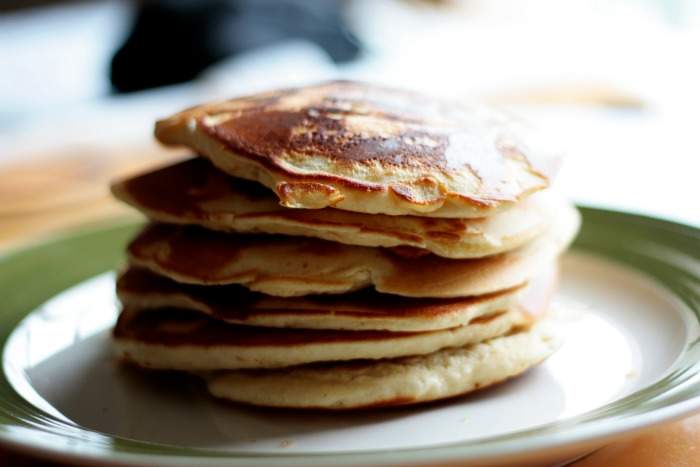 Image © Caterina Guidoni
Now here's a familiar one: good old American pancakes. Although traditionally from the USA, we have taken this famous breakfast and accepted it firmly as one of our own. And why wouldn't we? They're delicious!
Often served with super crispy streaky bacon and maple syrup (which many frown upon until they actually try it), or sometimes with blueberries for the more health conscious. Breakfast in America is a big deal, and you only have to visit one of their all you can eat breakfast buffets to figure that out. Get us over there now!
Continental Breakfast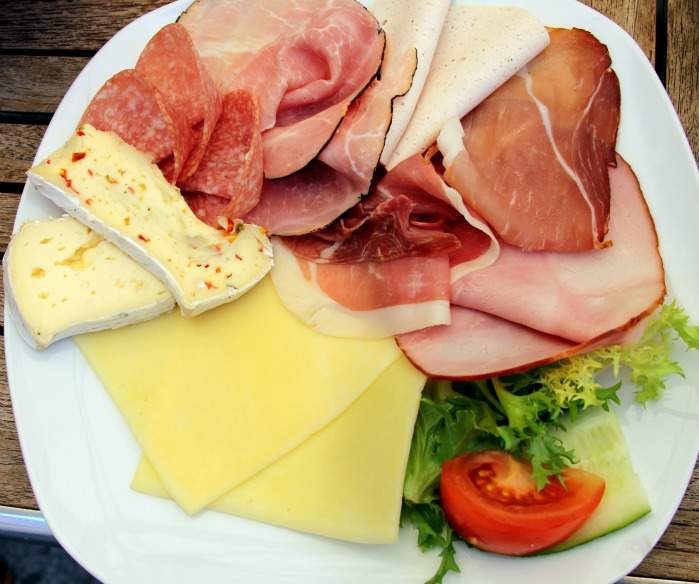 Cold cuts of meat, a range of cheeses, fresh bread, sausages, boiled eggs, pickles, the list goes on… All included in a traditional German continental breakfast. The fresh bread element is especially important, with many families in Germany visiting their local bakeries in the mornings to ensure they have the freshest loaf they can get. Due to busier lifestyles this breakfast tradition is dying out, so the full impressive spread is now more of a thing for the weekend.
Bircher Muesli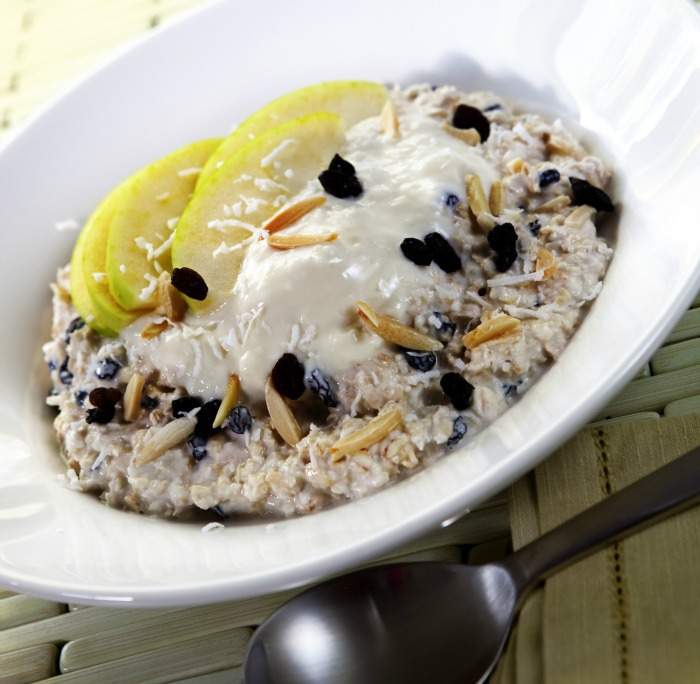 Invented by Swiss doctor Maximilian Bircher-Benner and a nutritionist, Bircher muesli was originally made for hosptial patients in need of more raw fruit in their diets. Benner believed in the healing qualities of apples especially, saying that they cured him of jaundice as a boy, and thus Bircher muesli was born. Traditionally made with whole apples, nuts, oats soaked in water, lemon juice and cream with honey, this healthy breakfast is now not only famous in Switzerland, but in many countries across the world.
Pho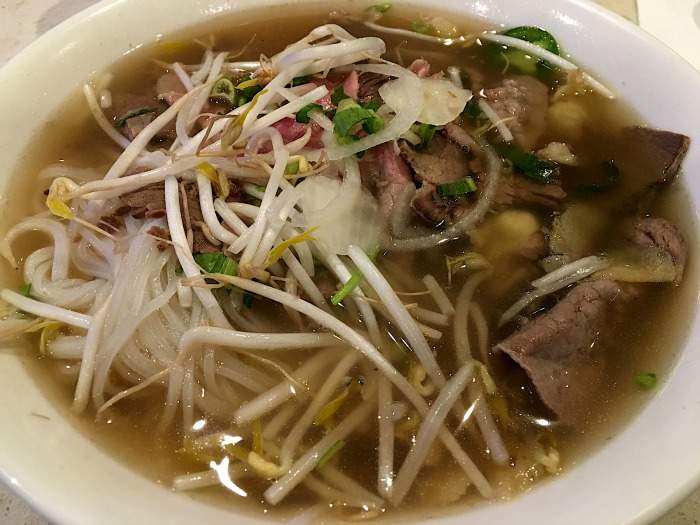 Image © Alan Levine
A massive bowl of steaming hot broth filled with rice noodles, beansprouts, fresh herbs and spices, and shredded meat would not be a first choice of breakfast here in the UK, but over in Vietnam, pho is a popular choice. Those who have been to Vietnam will know that pho is available pretty much everywhere, morning, noon and night. The quality of the pho is tested on how clear the broth is and restaurants in Vietnam have been known to get a very bad reputation if their pho is not crytal clear. Seems like a lot of effort to go to for breakfast, but the taste makes it so worth it.
Full English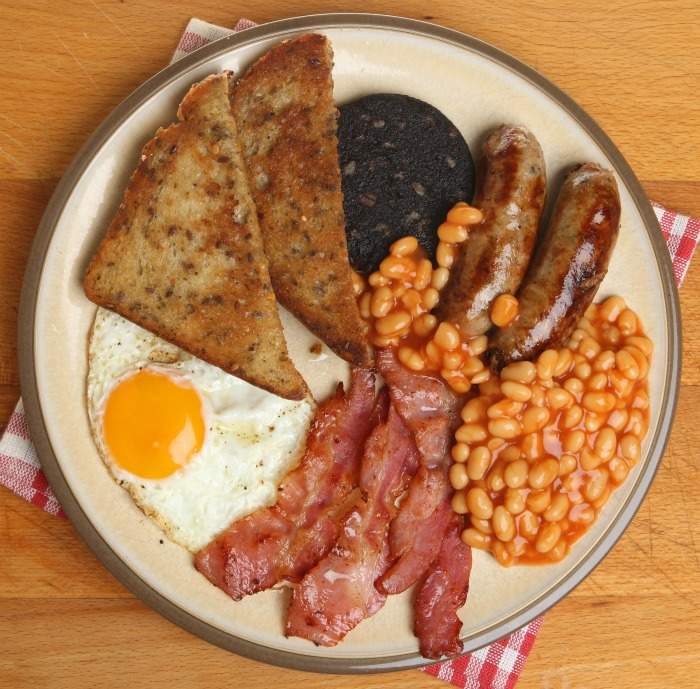 With it being National Breakfast Week, we thought it was only right to finish with one we're all familiar with. Yes, it's our very own full English breakfast, and a breakfast we should all be very proud of indeed. We don't need to explain this one to you, we're sure you all know it very well, especially after a heavy night!
Join in the fun for National Breakfast Week and tweet us a photo of your favourite breakfast from anywhere across the globe. Tag us and hashtag #DCBrekkies along with your photo here!