Glam Holiday Destinations – For Less!
If you dream of the type of holiday destinations that grace the pages of a glossy magazines but think you don't have the budget think again. We've got top money saving tips for some of the most glamorous destinations out there. And we've dug out some holiday deals too – so getting there needn't empty your wallet either. More Champagne anyone?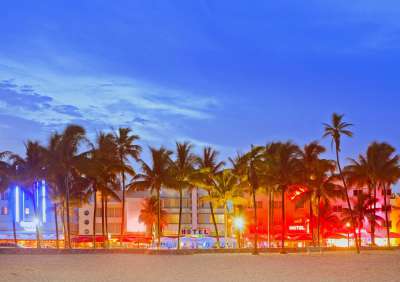 1

Miami

This dazzling art deco city on the beach is home to some of the world's most glamorous celebs - you can even stay in Gianni Versace's former mansion (with a 24-karat gold-lined swimming pool), if you have £600 a night to spend. But it's not impossible to have a stylish Miami stay for less. South Beach (or SoBe) is the flashy epicentre, so hotels are naturally more expensive here. North Beach has more bargains as well as a more relaxed, family feel. If you want to get into the swanky beach clubs arrive early. Yes it's unfashionable, but it does avoid the cover charge! Alternatively head into the backstreets to find lively Cuban music and restaurants that embrace a fusion of South American, Caribbean and USA cuisine, known locally as Floribbean.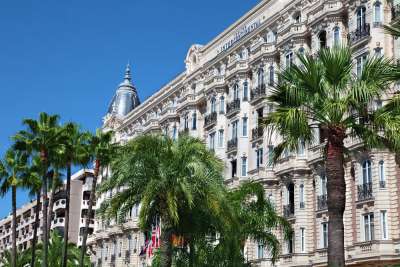 2

Cote d'Azur

France's Cote d'Azur has long been the playground of the wealthy, famous and beautiful. In fact it's estimated that each year the French Riviera is home to half of the world's superyacht fleet. Your destination choices include celeb-haven St Tropez, spa resort Juan-les-Pins and the mecca to all glamour-addicts out there: Monaco. For those of us on a real-world budget the cities of Nice and Cannes offer the best value. And they are hardly poor cousins, both being home to chic boulevards, exclusive hotels and fabulous bars.

JCStudio

/

Shutterstock.com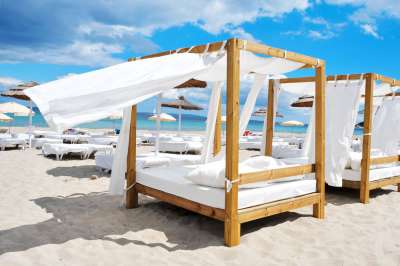 3

Ibiza

Everyone likes to party right? And if you want to do it in style Ibiza is the place. If you've cash to splash there are VIP areas that will help you spend it. But to experience Ibiza's glam side on a budget follow these tips: book your tickets to the clubs in advance – you can make huge savings on the door prices. Hire a car, it's the best way to get to the chicest beaches if you don't own a yacht. And plan your sundowners. The sunsets are one of Ibiza's highlights, and luckily the view is free.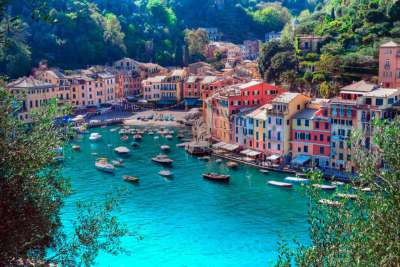 4

Portofino

The remoteness of this enchanting Italian coastal town has only added to its exclusive appeal. Millionaires' yachts fill the harbour, warm-hued buildings kiss the waterfront, and the jet set flit between the high-end boutiques. It's undeniably pricey, so look out for accommodation deals if you want to be able to afford a wine to sip at the waterfront. Happily getting there is more affordable, with low-cost flights plentiful into nearby Genoa. It is also possible to visit for a day trip from neighbouring Italian towns like Genoa and Rapallo.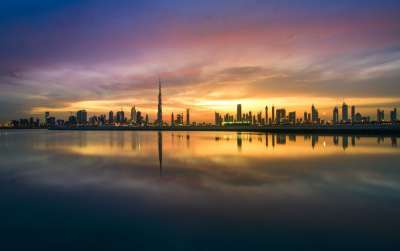 5

Dubai

Dubai doesn't know the meaning of understated. This is the town that had to invent the seven-star hotel, just to separate sail-shaped Burj Al Arab from run-of-the-mill levels of staggering opulence. Thanks to the healthy levels of competition between the luxury resorts, you can nab a deal if you look about. Or you could save your pennies by staying somewhere cheaper and instead get your glitz fix by exploring the extravagant malls and brunching at the swankiest establishments.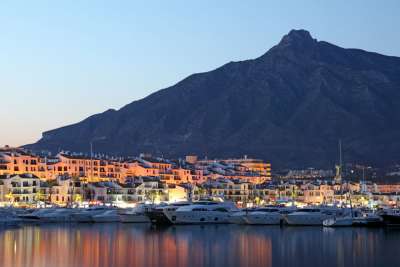 6

Marbella

It's not just the TOWIE crew who rate this Costa del Sol sun spot. Antonio Banderas, Sting and Eva Longoria have also been spotted there. Luckily Marbs does offer a range of accommodation for all budgets. Just make sure you're within easy reach of the beaches and marina at Puerto Banus, because this is where the magic happens. Exclusive venues like Nikki Beach, La Sala by the Sea and Pangea line the coastline. You're going to want to save your pennies for the fabulous parties held here, but at least you can soak up the atmosphere on the beach for free.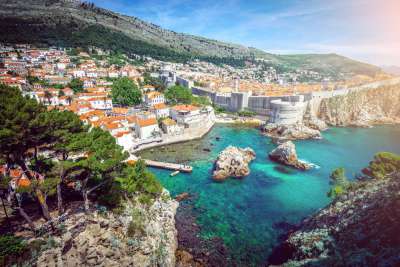 7

Dubrovnik

The Pearl of the Adriatic is a destination rich in culture, scenery and partying. But since it's still outside the Euro zone it's also little cheaper than other glam destinations – wahay! If you want to enjoy those stunning city views in style elegant Restaurant 360 is for you. Its dining terrace is set on top of the historic city walls. Or find the hole in the wall that leads to Buza Bar for slightly cheaper drinks with a view. Some of the most glamorous venues are set on the surrounding islands. Villa Ruza on Kolocep offers a serene lunch setting with fresh seafood. And finally don't miss the cable car up to the hills above the fortified town. That view is priceless.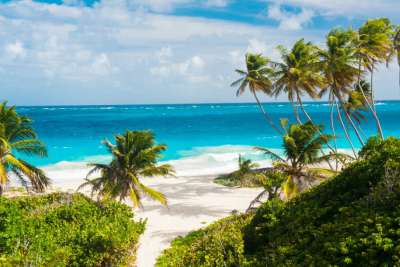 8

Barbados

This classic Caribbean destination is beloved by A-listers, and little wonder with that timeless combination of sugar-sand beaches, swaying palms and very good rum. The west coast (also known as the Platinum coast) is where the mega-villas and most exclusive restaurants are, but if you're happy to enjoy beautiful beaches elsewhere cheap accommodation is available. Because Barbados holidays are at a premium, this is one destination where you can save big by travelling in the shoulder season. The weather in May is glorious, but it's much cheaper than peak winter months.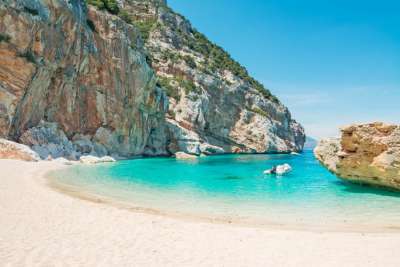 9

Sardinia

Costa Smeralda is the most glamorous part of Sardinia, but with incredible coves of clear turquoise water all over the island, this is one place where you needn't follow the jet set. If you are after the full on swanky experience head north where Costa Smeralda spans several impossibly picturesque bays, and the streets of Porto Cervo carry the biggest designers' names. Book early and avoid the August rush if you want to keep it affordable.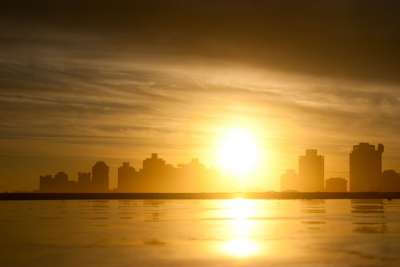 10

Punta del Este

OK, we can't deny that flights to Uruguay will set you back a bit, but the Monaco of South America is an unbelievably glamorous city. And once you're there meals and drink prices are positively reasonable compared to others on this list. This sun-drenched peninsula has long been a beacon for wealthy Argentinians and Uruguayan holidaymakers, and now its international reputation is growing too. Unlike its European counterpart the beaches here are home to adorable sea lions, and there's a whole clubbing district, La Barra.
Most Popular Top 10s