Florida is as diverse as it is sunny – and that's saying a lot, considering its nickname is The Sunshine State. There's a place here for all types of holidays – whether you're looking forward to kicking back and absorbing some sun on the sandy beaches, taking in some culture at a jazz festival or letting loose with friends on South Beach.
Jacksonville for culture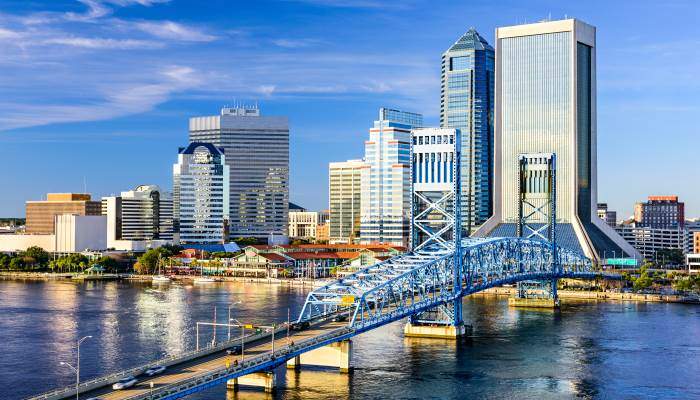 Jacksonville has an eclectic arts scene peppered with festivals like the Jacksonville Jazz Festival and the World of Nations Celebration where people come together and celebrate the food, crafts and folk clothing of various cultures from around the world. Then for the rockers and metal heads, there's Rocksville which has previously seen the likes of Marilyn Manson, Slipknot and Godsmack whipping crowds into hysteria.
Classical music lovers should catch a show at the Robert E. Jacob Symphony Hall at the Times Union Center for the Performing Arts, a venue which also holds pop concerts and theatre performances throughout the year. If you're more into fine art and history, you can pop into Cummer Museum to admire Renaissance paintings, or head to MOCA for some more modern works.
Fort Lauderdale for luxury breaks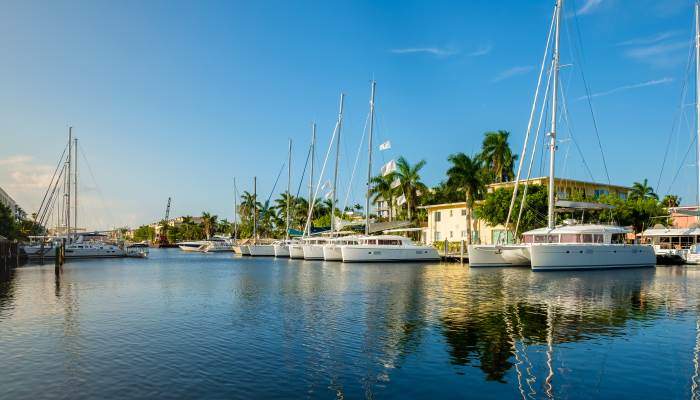 Formerly a hot spot for spring breakers, this seaside city sitting on Florida's Caribbean coast now attracts a more mature, refined crowd. Luxury resorts populate the golden beaches and canals thread their way through the streets here, so it's no surprise that it's a major boating destination. Pick up some designer goods at the Colonnade, an open-air promenade or treat yourself to a luxurious spa day if you're feeling particularly fancy.
Miami for nightlife and nature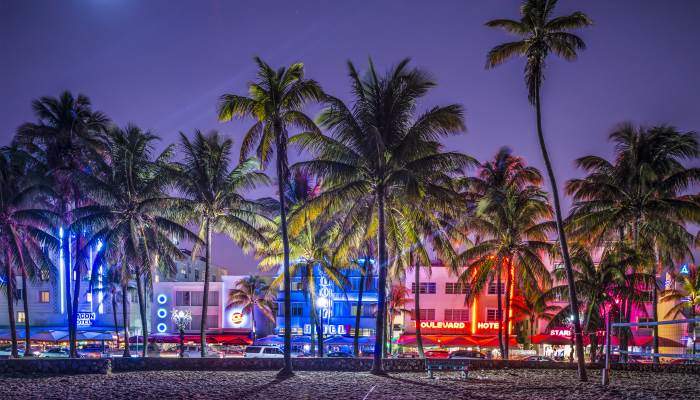 Image copyright of Sean Pavone
You wouldn't normally associate this party metropolis with the great outdoors, but we've chosen Miami as a nature destination because of its close proximity to the Everglades National Park. Dense marshlands make up this verdant expanse which is home to crocodiles, Florida panthers and egrets. When you've had your fill of Mother Nature, head back to town for long nights of clubbing on infamous South Beach, and salsa on the street in Little Havana.
Orlando for families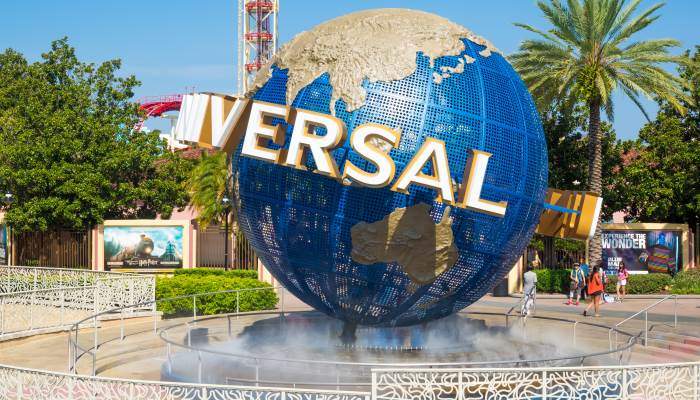 Image copyright of Kamira
Walt Disney World and Universal Resort Orlando are the two major players in the theme park world, and Orlando has them both, along with a host of other attractions which range from an upside down museum to an indoor skydiving Centre. For something a little different, though, Boggy Creek Airboat Rides will have you all cruising among lily pads on the search for wildlife about 35 minutes away from all of Orlando's other attractions.
Clearwater for beach holidays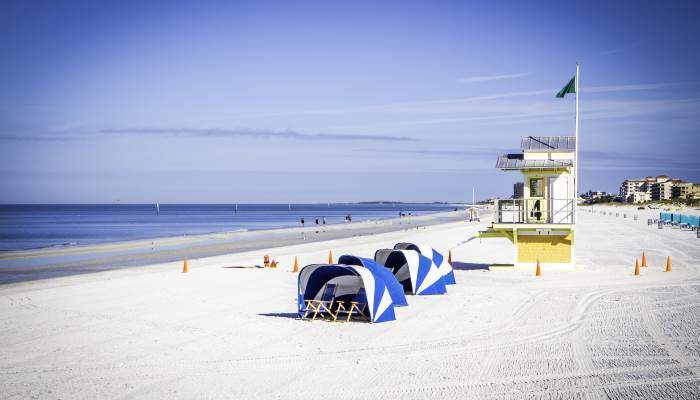 If such a name isn't enough to convince you of its beach prowess, perhaps this photo of white sand endlessly stretching across the coast will. The beaches here are dusted with powdery sand and among them is Clearwater Beach where you can try your hand at various water sports. There's also the Sunsets at Pier 60 daily festival with street performers, craft stalls and an outdoor cinema that shows films in June and July.
Florida Keys for food and island holidays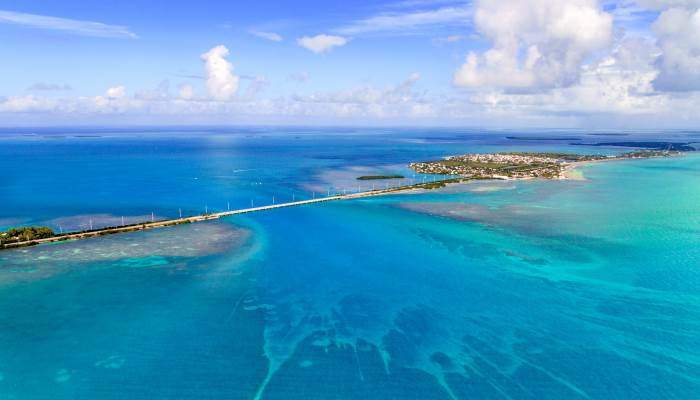 The Florida Keys are a group of islands floating between the Atlantic and the Gulf of Mexico and linked to the mainland by an astonishing seven-mile bridge called… well, the Seven-Mile Bridge. It's easy to travel between the islands, and each has its own character. It's from here the famous Key lime pie originated, and because the islands are surrounded by such a vast array of sea and a beautiful reef, there's fresh seafood served in numerous restaurants throughout the archipelago
Daytona Beach for Sports and adrenaline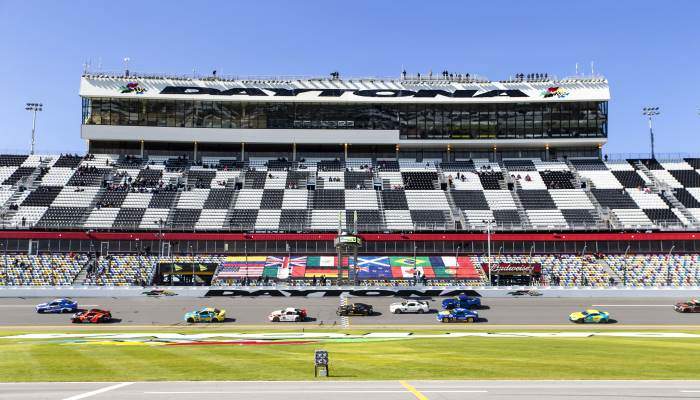 Image copyright of Action Sports Photography
If you're a fan of NASCAR, it's quite likely you'll have heard of the infamous Daytona 500 NASCAR race which is sometimes referred to as the Super Bowl of Stock Car Racing. Well this is where it's held every February, but if you're not content with just watching the races, you can get in on the action at Richard Petty Driving Experience's 2.5-mile track. Here you can be driven by a professional at speeds of up to 150 miles per hour!
Away from the races, there are two four-star golf courses, more than 33 miles of hiking trails and watersports like paddle boarding and kayaking. All of which makes Daytona Beach a great destination for travellers who are more actively inclined.
Naples for wellness & couples breaks
Lying on the sun-drenched Gulf coast, Naples is home to dozens of spas offering couples massages and a handful of yoga centres where loved up travellers can go to find their inner zen. It's also the site of some beautiful beaches including Barefoot beach – mainly shingle, by the way, so we advise wearing sandals. The beach is a popular place for beach weddings and even has some resident tortoises. Think romantic meals with views of the ocean, wandering through the charming streets lined with boutiques and cuddling up one of many islands that form part of the Paradise Coast.
Find all sorts of holidays in Florida, and we can help find all sorts of travel deals to get you there!
Flights | Holidays | Car hire