Top 10 Thailand Holiday Destinations
Thailand, with its turquoise seas and white sand beaches, has become a bit of a hotspot with British tourists. It's not hard to see why when so many of its beaches are postcard-worthy and its food and drink is so so cheap. Here, we have rounded up the finest holiday destinations that Thailand has to offer, from the heady delights of Bangkok to Koh Phi Phi's natural beauty and the hedonism of Pattaya.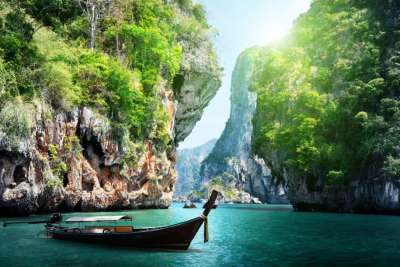 1

Krabi

With its verdant green cliffs, turquoise waters and golden sands, Krabi epitomises everything that we imagine when we think of Thailand. This is a beach holiday idyll and it is the sort of place where your time is best spent kicking off through clear seas with a snorkel, to find multi-coloured fish darting below. Holidaymakers in search of temples will enjoy the opportunity to explore the Tiger Cave Temple where monks still live in caves set amid the rainforest. This temple is named after the paw print-like marks inside the caves. Visitors can climb to the top of the temple for panoramic views of the region.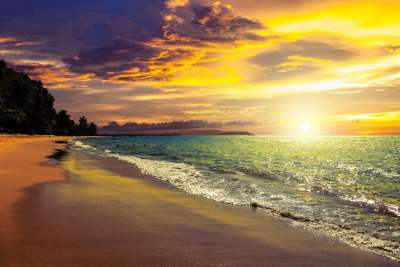 2

Khao Lak

Khao Lak on Thailand's south west coast is famous for its beaches replete with palm trees hugging the shoreline and cool blue seas. Turtle lovers will want to arrive in early March for the annual turtle festival which sees fisheries team up with volunteers to help the young turtles make it out to sea. The area is close to several national parks and those looking for adventure will enjoy kayaking in the Khao Sok National Park whilst hoping to spot the elusive Malayan sun bear, gibbons and mouse deer on the shore.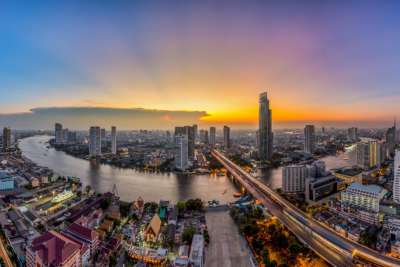 3

Bangkok

Thailand's capital, Bangkok, is hard to forget - it inundates the senses with the smells of street food, and the whir of colours as its people buzz by in colourful tuk tuks and brightly-coloured taxis. It can be hard to adjust to initially but visitors often fall in love with the place, returning time and time again. Backpackers flock to Khao San Road for cheap booze and to mingle with like-minded spirits, whilst holidaymakers on a stopover dash to the Grand Palace to take in its many delights - there really is something for everyone in the charming chaos of this city!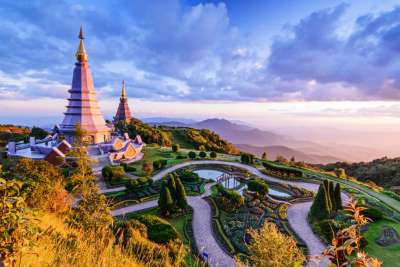 4

Chiang Mai

Chiang Mai in the mountainous north of Thailand combines gorgeous scenery with adrenaline-raising activities. It's a great base from which to explore the region. Chiang Rai's famous wholly white temple is only a short drive away, as is the picturesque mountain village of Pai. Those looking to get active on holiday will love the opportunity to take part in a trek in to the jungle or to try their hand at bamboo rafting. The city is home to one of the country's oldest night markets and the atmosphere is buzzing - just remember to haggle if you're looking for a bargain!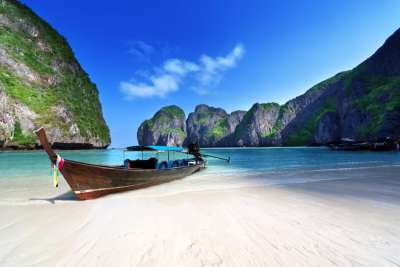 5

Koh Phi Phi

Maya Bay (on Phi Phi Don) is perhaps the most famous beach in all of Thailand - Leonardo DiCaprio and The Beach brought its otherworldly rock formations, and hidden beaches in to the limelight. There are a cluster of islands here, some sporting monkeys and all blessed with postcard-worthy beaches. Whilst they may no longer be a hidden gem, they have maintained their unspoilt charm - there are no vehicles allowed and any man-made structures have been created to blend into the surroundings.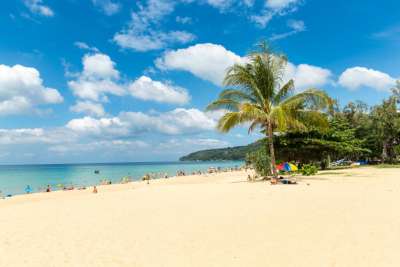 6

Karon Beach

Karon beach in Phuket has five-kilometres of flour-like white sands which slope gently into bright blue waters. Over the last few years, there has been a focus on highlighting the natural beauty of this pretty location, meaning that the view of the sea is unspoilt by plastic loungers and food carts. That doesn't mean that you can't chow down on delicious food in amazing surrounds - there are a few open-fronted beach huts at the back of the beach serving mouth-watering fish curries. This is a great location from which to explore Phuket's Big Buddha or relax with a game of crazy golf at the Dino Mini Golf course.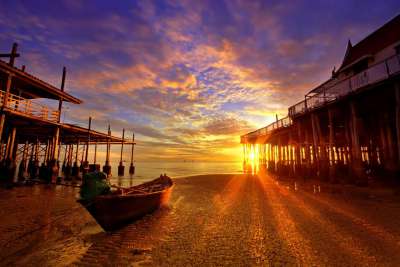 7

Hua Hin

Hua Hin is graced with that dreamy mix of beach and city, meaning that its residents can pop to the beach after a day in the office. Sounds enviable, doesn't it? You'll be glad to hear that whilst Hua Hin attracts some wealthy guests (the royal family built a whole host of palaces here), a holiday here doesn't need to break the bank. The famous night bazaar has a whole section dedicated to delectable seafood at bargainous prices and there are a number of attractions such as the Black Mountain Water Park and Hua Hin Hills Vineyard which have reasonably priced entrance fees.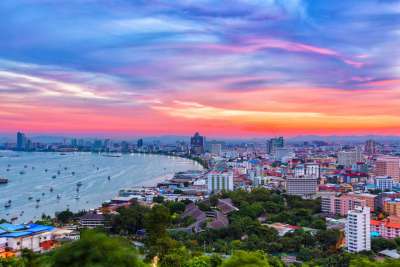 8

Pattaya

Pattaya might not be for everyone, but every year thousands of Brits flock to this sinful destination to get their fill of cheap booze and venture in to the seedy world of its red light district. There are go-go nights, massage parlours and ping pong shows galore and alongside them, bars serving alarmingly cheap cocktails which stay open til dawn. However, that's not all there is to this famous destination: watersports steal the show in the day when you can waterski, windsurf or paddleboard to your heart's content.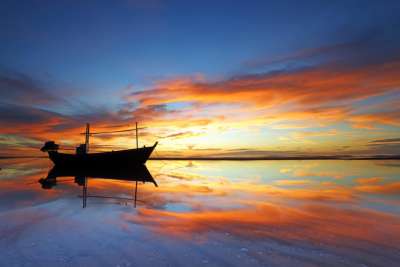 9

Cha Am

Cha Am's charm lies in its role as a tourist destination for the Thai people - there are not many Brits here meaning that you can soak up the friendly, local culture without disturbance. The nearby Puek Tian beach always draws the attention of visitors who vie to take the first photo of the folklore sculptures which rise out of the sea. Elsewhere, the teak palace of Mrigadayavan is popular with visitors who flock to see the spot where King Rama VI spent his final years.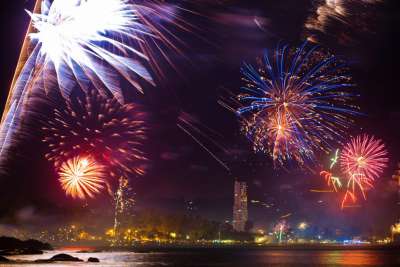 10

Patong

Patong has a long stretch of white sands which lead in to crystal clear seas. Don't let this peaceful image deceive you, when you pan out there are the neon lights and the bars that people have come to expect - in Patong, hedonism awaits. Bangla Road offers some of the cheapest drinks in bars whose shopfronts fight for attention. Expect multi-coloured lights, thumping music and drinks offers! For those looking for something a little more sedate, there are a number of restaurants offering Thai cooking classes, watersports to take part in and ziplines to rush through!
Most Popular Top 10s