Synonymous with drunk American teenagers on spring break, Cancun's reputation precedes it. It's a shame, really, as Cancun has so much more to offer than college students participating in wet t-shirt competitions and throwing back shots! In fact, this Mexican resort boasts more than its fair share of attractions – from the expected (spas, ancient Mayan ruins) to the slightly wackier (an underwater museum, jetpack adventures). Forget your regular beach holiday, and make your Cancun stay a memorable one with the help of our rundown of some of the most unusual things you can do in this tropical slice of Mexico!
Visit an underwater museum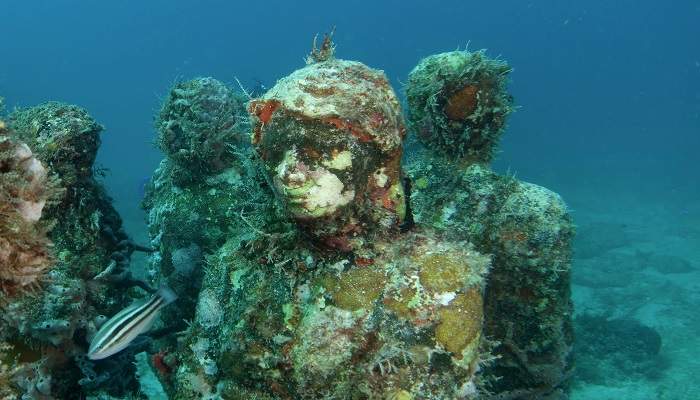 Most of us have seen a sculpture or two in our lifetimes. And while those on show at Cancun Underwater Museum probably won't make the same names for themselves as Michelangelo's David or the Venus de Milo, they do boast much more… unique surroundings. The 500 sculptures at this museum have been sunk underwater, creating an eerie gallery where visitors snorkel, rather than walk. The sculptures have been created to reflect human interaction with nature – a little girl looks up in wonder, while a group of businessmen literally stick their heads in the sand. It also serves a second purpose: to create a new coral reef to draw hordes of tourists away from other, more organic, dive spots that are being damaged by overuse.
Jetpack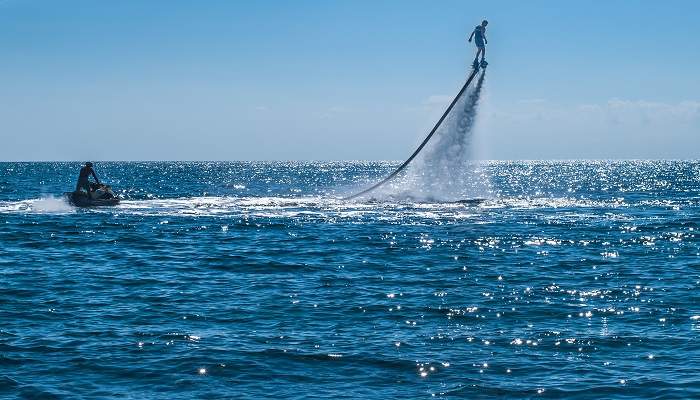 Unleash your inner astronaut and strap into a real-life jetpack with Jetpack Adventures. Soar to adrenaline-inducing heights powered by only your bravery (and compressed gas canisters). You'll get a unique vantage point of the majestic Caribbean Sea while you fly through the sky. Take it one step further on a flyboard – a jet-powered board that you can stand on as it zooms into the air (after some practice, of course!).
Zipline Through the Jungle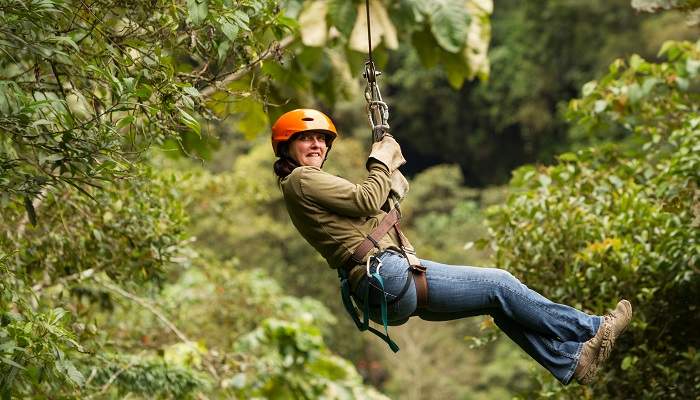 Forget exploring the Mexican jungle on foot – seeing it from the canopy, as you zoom along a zipline, is really the only way to get the full forest experience! Selvatica offers 10 zipline circuits, with three kinds of zipline – upside-down, right-side-up, and headfirst. It's been rated the best adventure in Cancun, and one of the top five outdoor activities in the world, according to TripAdvisor. You can even zipline straight into a cenote (a waterhole)!
Pet Cemetery Cenote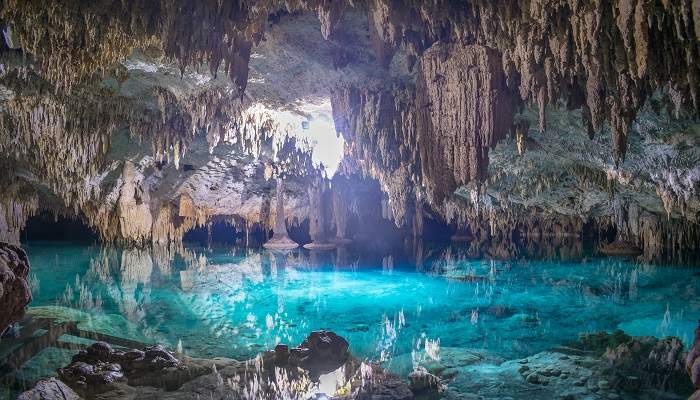 No, it's not a Stephen King novel – but the Pet Cemetery cenote (Mexican name: Sac Actún) is still pretty spooky. Researchers originally thought it was fascinating, thanks to its towering stalagmites and stalactites. And then they found the animal bones deep within the water, and realised it was far more interesting than they could have ever hoped! Like many other cenotes, this one was thought to be connected to the underworld – priests and shamans would toss sacrificial animals into the water. While many of the bones have been removed for research, many more still remain – confident swimmers can up the creepy quotient with a dip in the murky depths of this cave.
Swim Underground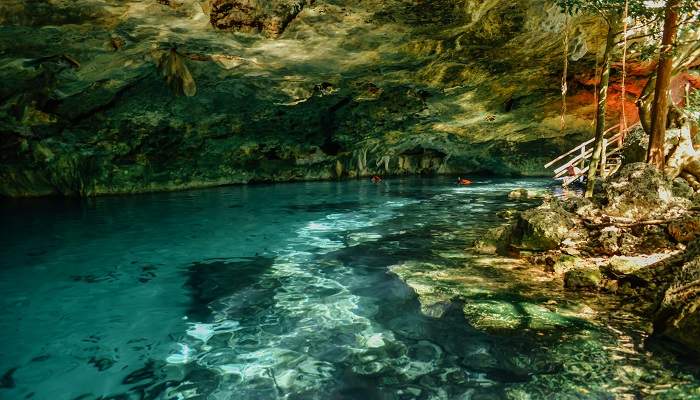 Beaches are so 2016. At Dos Ojos Cenote, you can swim, snorkel and scuba in an underground cavern (read: no sunburn!). A large sinkhole, this cenote is made up of two caverns, and requires a descent into an underground cave system to reach. While you won't find bright coral reefs here, there are some fascinating rock formations and fish, and the gin-clear water makes for incredible visibility. The water stays around 25°C year-round, and there are two sinkholes, both around 70 metres in diameter, to explore, separated by a 400-metre long tunnel.
Start planning your wacky Cancun adventure now – check out our flight, holiday and hotel deals.