Bali is rapidly becoming the staple long haul package-holiday destination. It spoils its visitors with beauty and vistas so serene that they seem to come from outer-space. Laying back and letting it just wash over you isn't enough. You need to touch, smell and taste the beauty. A tour lets you do just that, but in adventurous and inventive ways. Travelling in a small group with a local-led guide is the best way to see Bali.
Here, we've picked some of the most adventurous ways to see Bali – and the tours that do them best.
Through Locals' Eyes: Wahyu Mandiri's Island-Hopping Tour from Bali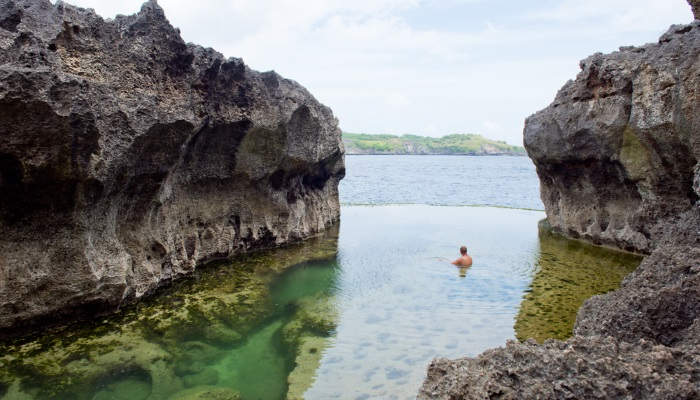 Image © Leo_nik
Wahyu Mandiri tours started when one native lady decided to share the nooks and crannies of Bali's hidden beauties. When the tourist industry began to grip its claws onto Bali, she found that they were missing the island's best bits. Even today, some of the bigger tourist services are skipping over the islanders' favourite parts. This tour will not only give you several eyefulls of Bali's most beautiful places, but you'll also be given a comprehensive guide to the island for after the tour: where to go when, what to do, what to eat. The tour itself will lead you to the coast, as you wind through coffee plantations – where you can sample some of its product – before seeing sights like Angel's Billabong Nusa Penida, a natural infinity pool.
Underwater: Odyssey Submarine Tour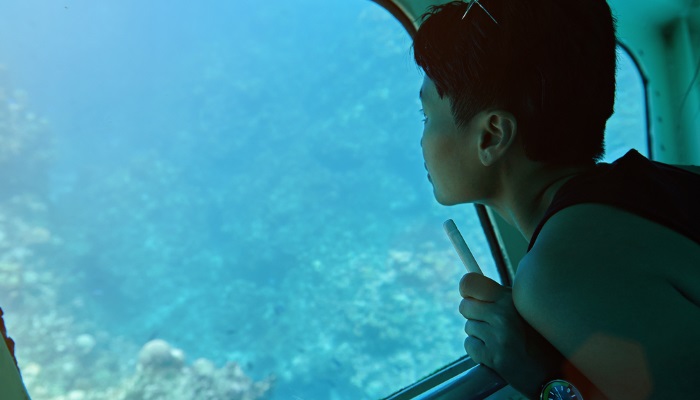 Image © PixieMe
Submarines are cool. The Beatles basically said so and now we're saying so too. They help give you an insight into the underwater world, and you don't even have to get your hair wet. There is also the small matter of humans' inability to breathe in water. Instead of putting a heavy pack on your back and looking dumb in goggles, Odyssey Submarine Tour lets you stay dry as you soak in the sights of exotic marine life on the ocean floor. BaliKu's submarines come equipped with the latest and most advanced technology, as the air-conditioned subs will take you and 35 others down far below the surface for 45 minutes of exploration.
Underwater 2: SeaWalker's Underwater Walking Tour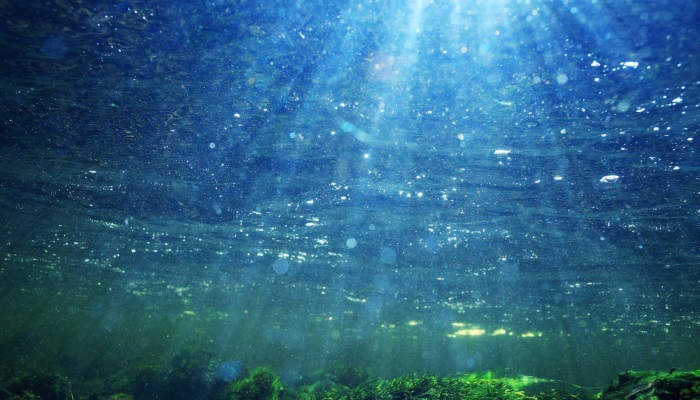 Image © Kichigin
Somewhere between submarining and scuba-diving lies SeaWalker's Tour. Though it has the benefits that the other two don't. First, no motion-resistant flippers and secondly, you can actually interact with the sea life around you and feel the ocean bed beneath your feet. While underwater, you'll be equipped with innovative marine exploration technology. All you'll need is a helmet to interact with the underwater world as much as you can above the surface. Feel free to the give the fish a hi-fin from me!
Underwater 3: Adventure Divers Bali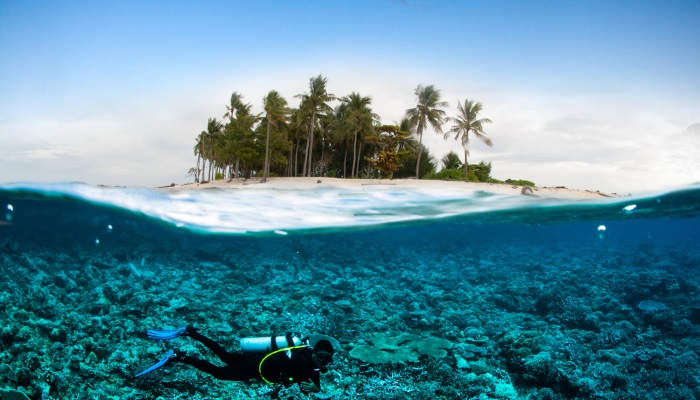 Image © fenkieandreas
As the Pacific and Indian Ocean meet and comb through each other, you'll be taken on an underwater expedition with Adventure Divers Bali. This meeting point provides the optimal diving experience since you'll be wading through what's called the 'Indonesian Throughflow'. This is where the water gushes through from the higher altitudes of the Pacific and careens through the Lombok Strait, giving you temperate waters and rare marine life. You may spot anything from the elusive Pygmy seahorse to the majestic Mola Molas on this course.
Off-Road: Bali Sun Tours' Quad Bike Adventure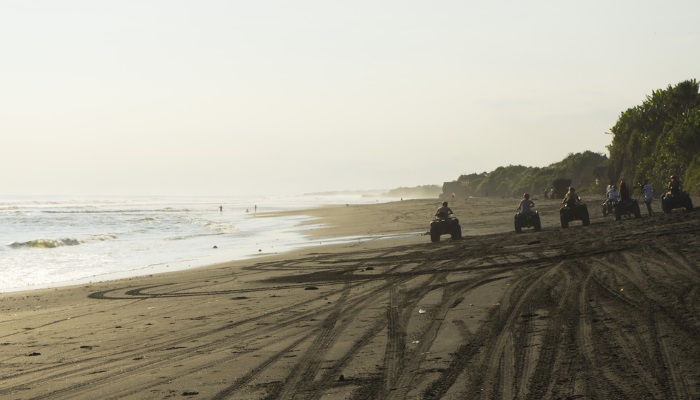 Image © ben bryant
Drive yourself into the nature of Bali. Up high in the hills, where the mountains in the background are blue and the forest is a thick blanket. There you'll find Bali Quad Discovery Tour. With several quads ready to take on the embedded track, the jungle and the dirt will be your racetrack. Each panorama, vista, view is like a scene from Tomb Raider. As you drive over rice fields, jungle, rivers and traditional Balinese villages, you'll feel like your own Lara Croft.
Hiking: Mt. Batur Sunrise Trekking Tour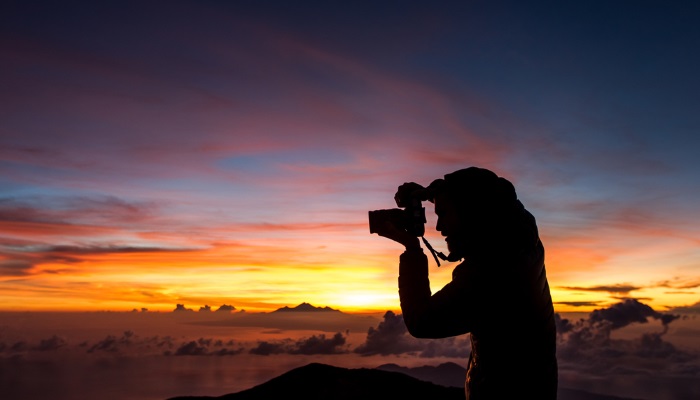 Image © Breslavtsev Oleg
Mount Batur is an active volcano which is tucked between two concentric calderas (a large crater formed by a volcano that had collapsed in on itself). One of these large craters reflects its hauntingly beautiful surroundings as it mounts a serene lake. The sights of this sacred mountain can be seen on a Batur Caldera Sunrise Trekking Tour. You'll be walking into history as you take steps on nature birthed around 28,500 years ago. The trek usually takes about an hour and a half from the bottom of the slopes to the mountain's tip, where the island of Lombok can be seen.
River Rafting: Bali Adventure Tours' White Water Rafting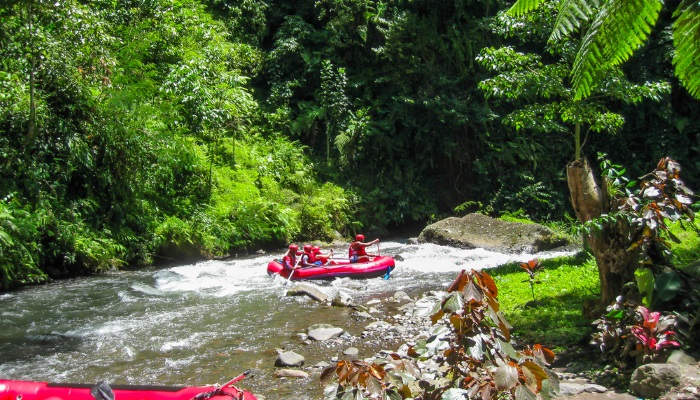 Image © Solarisys
Referred to by many as Bali's safest rafting company, Bali Adventure Tours gives you a ferociously and thrillingly bumpy ride along the Ayung River. You'll be rocketed into a frothing river, and will be gently glided along its flow. Here's your chance to take in a deep breath before you're throttled by a breathtaking rampage of 33 class two and three rapids. All the while, if you can catch a glimmer of it, the backdrop of unspoiled rainforest will be speeding past. The experience lasts for around two hours and hot showers, clean towels and a hot gourmet breakfast are provided afterwards.
Use our handy comparison tools to find the travel best deals for Bali!